DESIGN A PERSONAL COAT OF ARMS OR GENERIC FAMILY EMBLEM, CREST AND COAT OF ARMS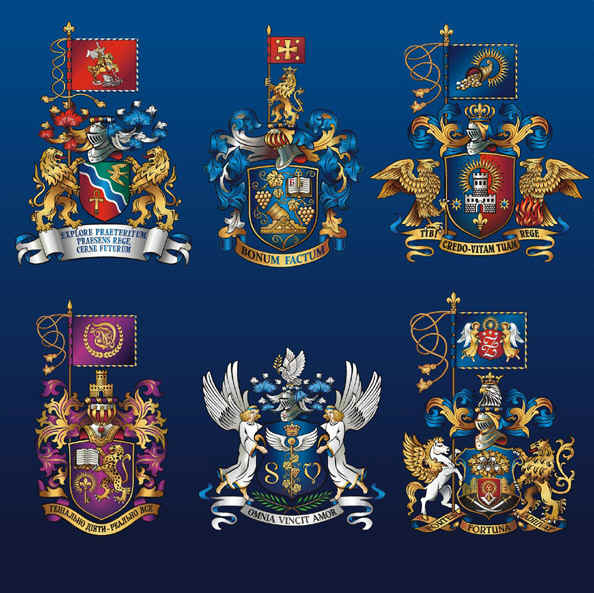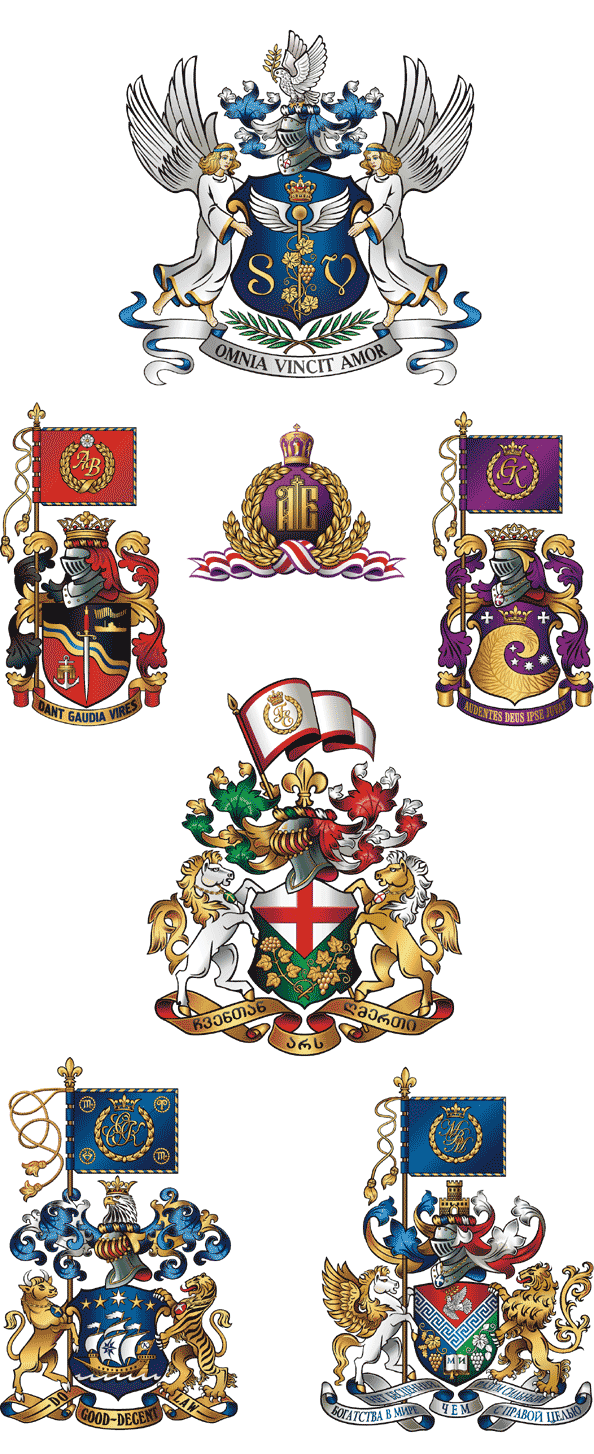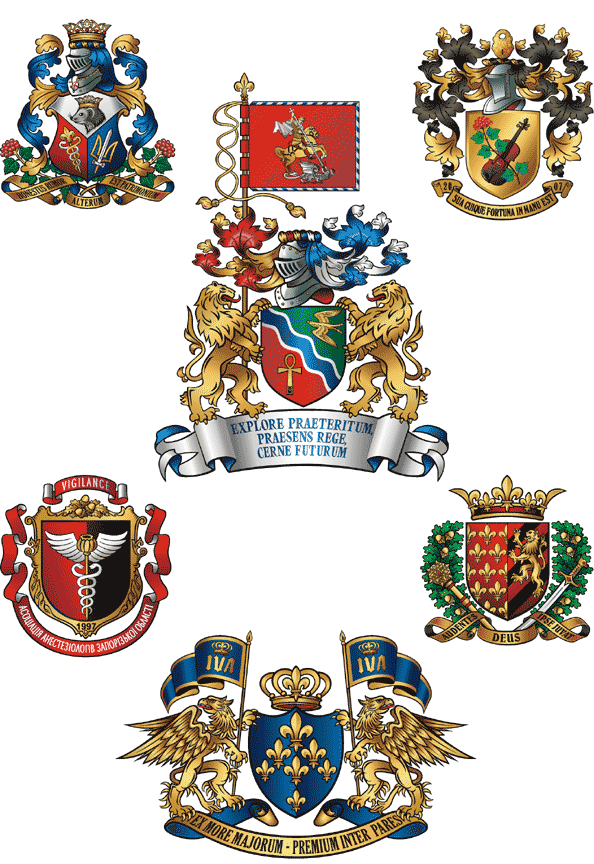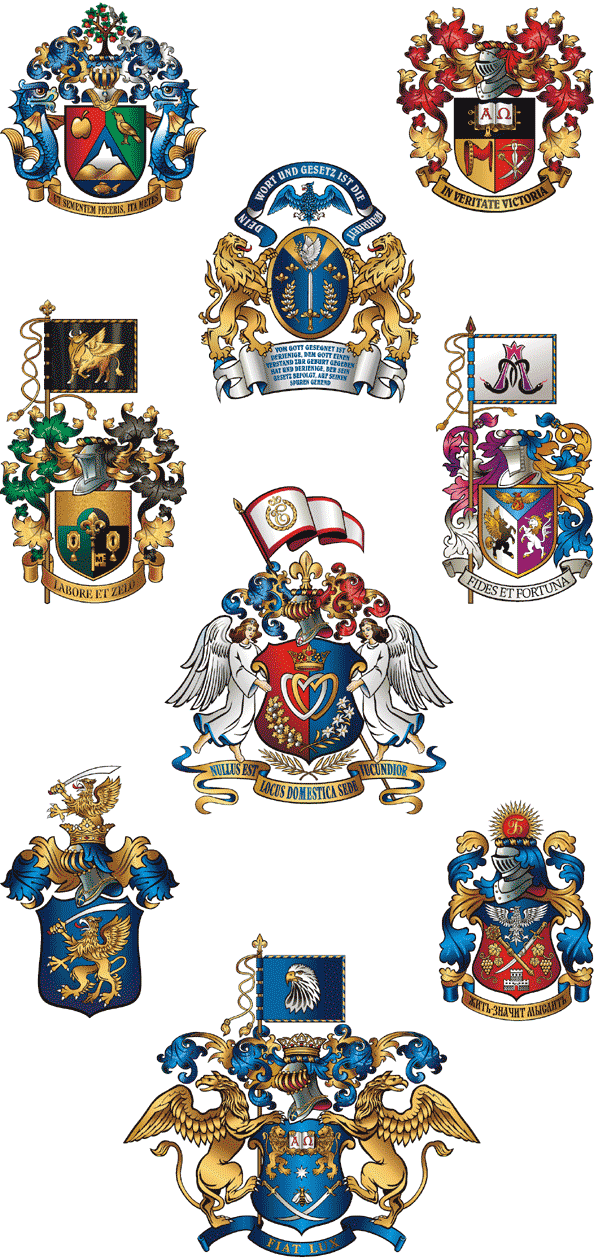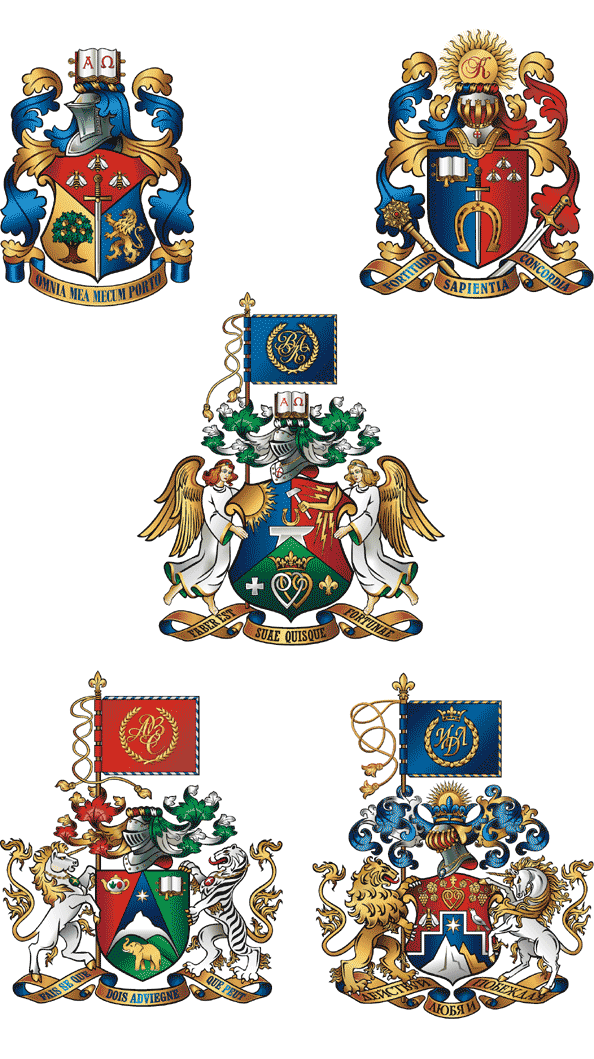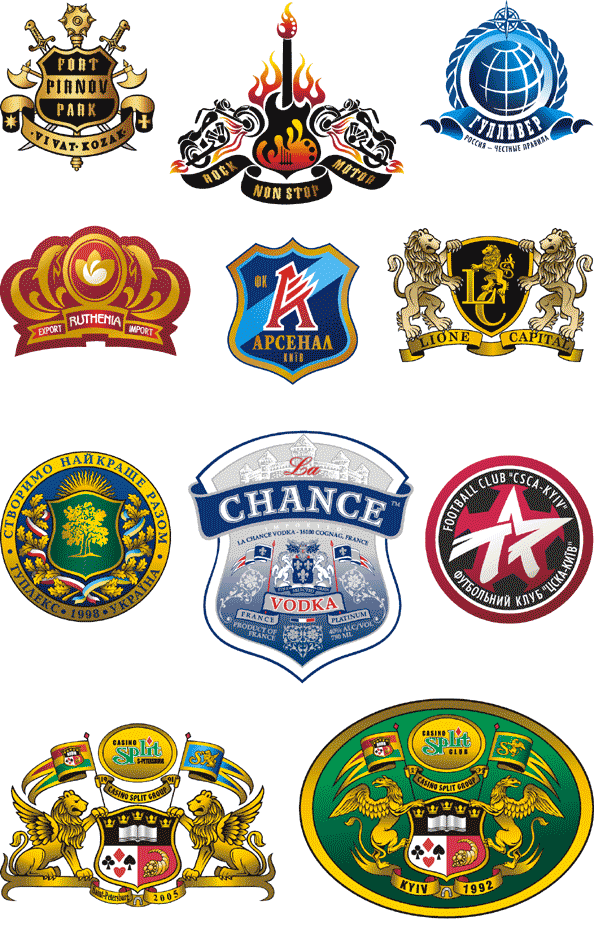 Composed and performed the arms of the schedule
Karyy Maksim
Full member of Ukrainian Heraldry Society
CORRECT DESIGN EMBLEM
(developing a personal or family crest, development of corporate emblem)
Embroidered coat of arms will be appropriate in any residential or official interior and will add to it the mood of privity to the history and succession of traditions... facebook.com/Heraldry-today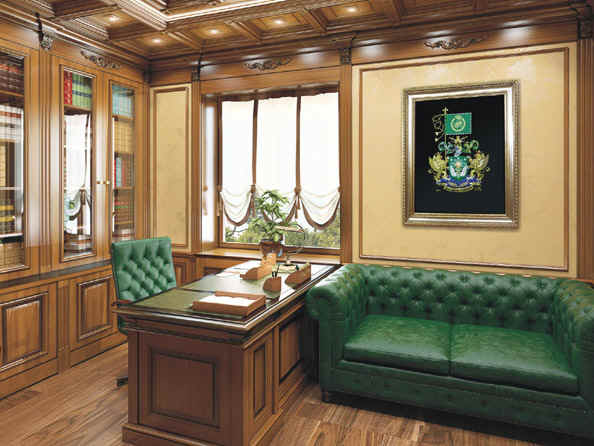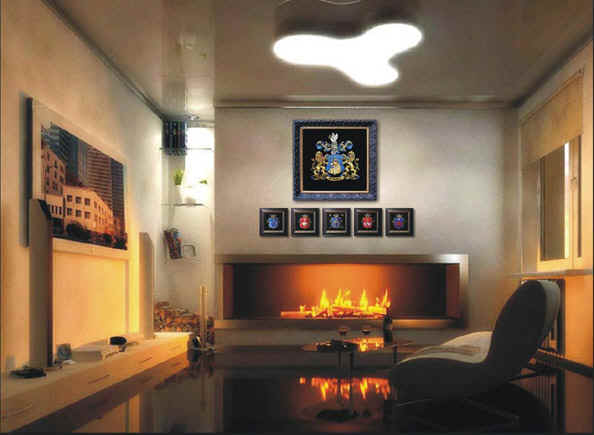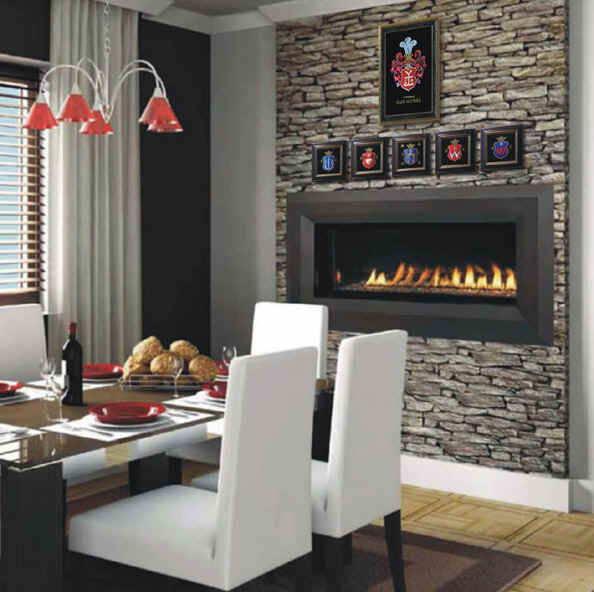 "Modern heraldry presented as emblems of fans to paint in private, and specialized companies. First, as a rule, not really monitor compliance with established rules in the Middle Ages heraldry, coats of arms so they can hardly be called classical. Rather, they represent a hodgepodge of all seen in books on heraldry and the Internet.

Specialized companies, in turn, not only creating coats of arms on the basis of classical heraldic symbols, but also try to provide the full range of services for creating, drawing, and sometimes recording coats of arms. However, the list of such companies is hardly impressive: «Heraldic Chamber Alexei Rudenko & Companion,» Digging «Geroldmaster» design studio «DETTA», as well as members of social organizations such as the Ukrainian heraldic society, the Kharkov Collegium heraldic and heraldic Podolsky board. In addition, Ukraine has been active Russian heraldic panel. Last year, turnover amounted to heraldic companies from 3 to 5 million USD." (all, a very useful article in the weekly Power of money). To this we add that the owners of the design studio «DETTA» we are.

It was calculated that over the last century was created more arms than the rest of the story. To date, it is possible to use the term coat of arms, calling the various graphic design work carried out without contradiction the fundamental laws of heraldry, the structure of which is necessarily a shield with symbols in it. (video on YOU TUBE).

It can be accepted or original logo, insignia, trademark, etc. Other attributes Emblem (helmet, crest, decoration, Supporters, motto, motto tape, etc.) must not violate the principles of composition and emblematic of traditional heraldry. Otherwise, an image similar to a coat of arms will not register the organization, which controls the correctness of heraldic art.

Then it will not coat, but simply a heraldic composition.

Below is an example of the heraldic composition for the invitations to the wedding anniversary.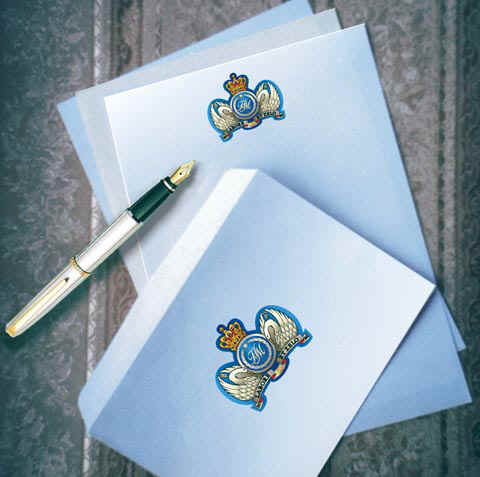 How can today be used heraldry?
First of all, elements of the interior. Most often painted or embroidered emblem placed on the wall in the office or living room. If you have the desire and ability, the volume flag can decorate the facade of the building. But there are many situations where the coat is not only relevant, but also fulfill their direct function - inform the owner.
An example of an embroidered monogram on a eco-leather stand
by the original technology with a pad of soft felt, such coasters can be reused for serving holiday tables or cozy evenings for 2 people.
Monogram or coat of arms can decorate and glasses similar to coasters. Coasters are stored in special caskets for 6-12 pieces of eco-leather with velvet inside and magnetic clasp.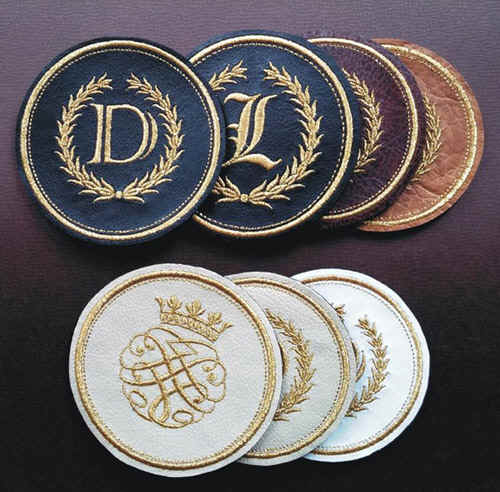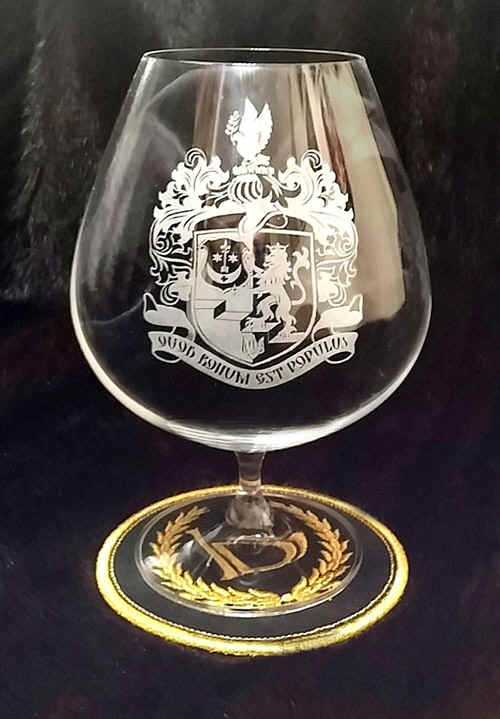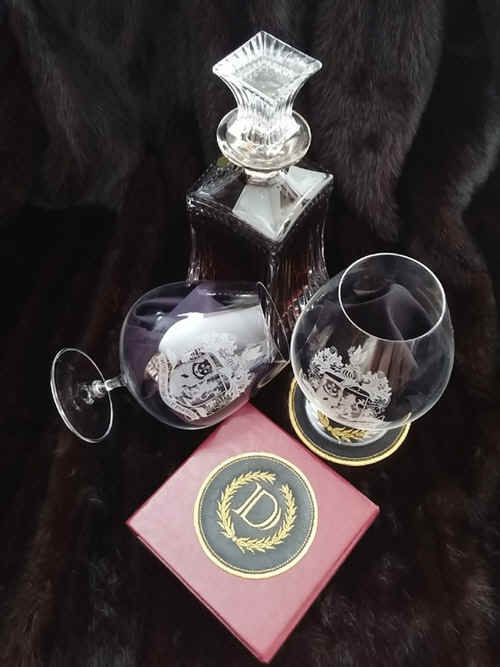 Bookplate for the corporate, public, domestic or personal library, a collection of electronic media: CD, DVD, tape or video recordings, as well as vinyl records can be developed based on the heraldic coat of arms or composition. Bookplate can be made in the form of printed or printed on a color or black-and-white printer for adhesive paper and then glued to a protected object.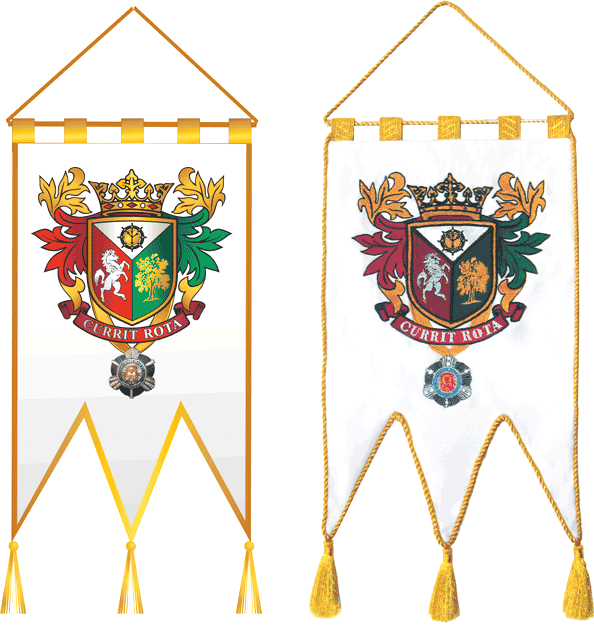 Developing a personal coat of arms and its production to the pennant in the art of machine embroidery. Below to demonstrate the quality of a fragment of machine embroidery.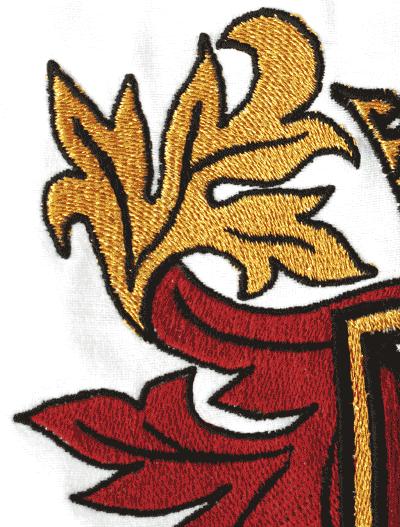 Today in the world there are not many monarchies, which are strictly controlled heraldic process in his country and the right to establish their own (personal) emblem on the right back to the citizens themselves. Anyone who has matured to the point, if necessary, can make himself or through his personal coat of arms specialist and register it as your own. Later, this flag can inherit his children, etc.
The following are examples of personal emblems known personalities in world history: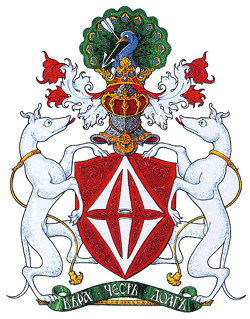 Coat of Arms Family Rostropovich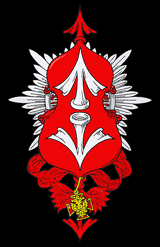 Coat of Mstislav Rostropovich (cello shield in the form)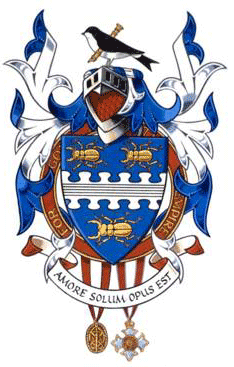 Coat of arms of George Martin, producer of "The Beatles"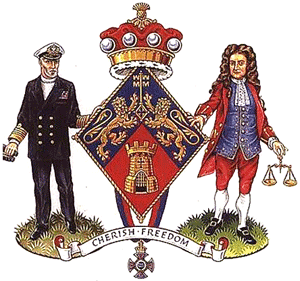 Coat of arms of Margaret Thatcher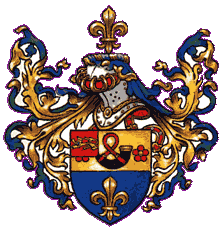 Coat of arms of Peter Paul Rubens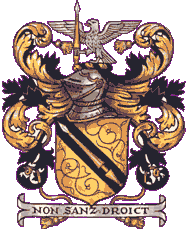 Coat of arms of William Shakespeare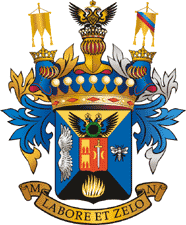 Coat of arms of Count Bezborodko (reconstructed 2003)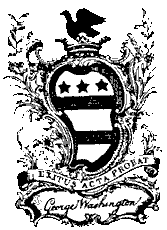 Coat of arms of George Washington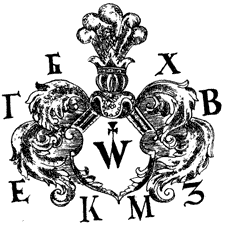 Coat of arms of Bogdan Khmelnitsky
In a very narrow circle heraldist-conservatives is the view that heraldry is a science of the past and can not be adapted to the day today. But because of its contemporary development is inevitable and beneficial as the development of life itself, we try to give the foundation, which will create new, modern arms, preventing serious heraldic mistakes. That's just one of the sites devoted to modern coats of arms of Ukraine.
When creating a new emblem should be remembered that a sense of proportion and taste must be the Muses, which will make everything right and beautiful.
In this regard, it is appropriate to recall the "arms" that for the rock band Queen Freddie Mercury has developed, in which the ball behind College of the Arts. In November 1975, released the album A Night At The Orera. By the time the recording of cost is very expensive, but it was a huge success and brought the first group of platinum award. Back to the first album Freddie developed logo band Queen, but now for the cover of A Night At The Orera he decided to improve it. Thus was born the famous emblem Queen, based on the Zodiac of the participants: two fairies symbolize the virgin, the crab - Cancer and two lions - two lions. The release was celebrated in a luxurious bar of London's Opera Colosseum. Nevertheless, what drew Freddy Mercury is not the arms, but rather can be called a heraldic stylization, but no more.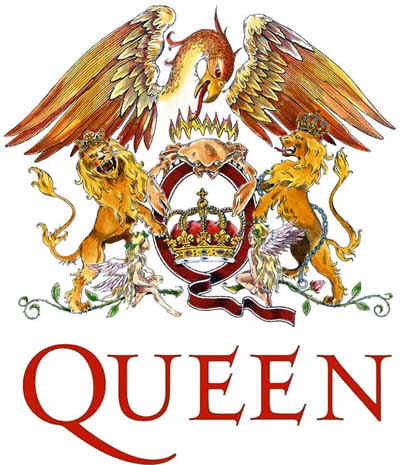 Modern coat of arms, besides the classical rules of heraldry, should take into account today's experience to further the use of heraldic images. We have studied the experience in some detail, traveling in Europe in 2002. Thus, in most developments, we use the classic tracks and posters, but in a modern graphic style and color that takes into account the need to play different technologies (video on YOU TUBE).
So there was a graphic triad:
1. Full color (light and shadow and smooth change of saturation) for commercial print or electronic full-color image.
2. Color Image for making, colored enamel, glass (stained glass), or films; inlays of stone or wood, etc.
3. One-color image for engraving or etching on metal, glass or stone, stamping on leather, paper or other material.
There is a canonical version of the image - the bar, which uses certain rules. In the old days, when the color reproduction of the picture has not always been available this way you can fix the color and make it available to read. However, single-color images of small size is difficult to reproduce such a device without loss of quality. On that day this method of depiction is sometimes used more as a tribute to tradition, rather than a real need.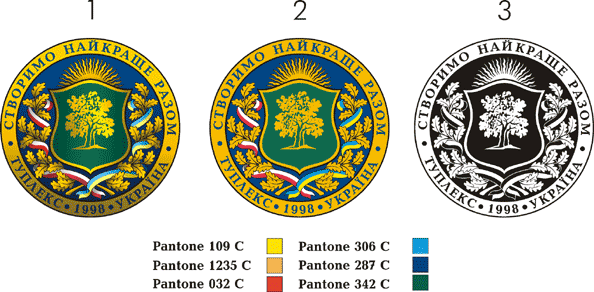 Development of a corporate emblem "TUPLEKS"
without the use of the trademark.

Development of a corporate emblem "SPLIT"
cusing the trademark.
The cost of developing
the emblem
may
be
from 300 euros
to 1,000
euros and above
.
Depending
on the complexity of
composition, and
additional requirements.
Natalia and Maxim Karyy © 2017
Der erste Brief, schreiben Sie bitte an das Thema, "Oh! Design" an unsere
Adresse tme@uct.ua
ALL VIDEO
European heraldry (video on YOU TUBE)
An example of developing a personal coat of arms (video on YOU TUBE)
The story of the creation of the coat of arms Arsenal (Kiev) (video on YOU TUBE)
Development of a personal signature (video on YouTUBE)
Gift of the coat of arms for the anniversary (video on YOU TUBE)
Last updated 22.10.18
© DETTA-DESIGN 2004-2017