Monogram (initials)
Monogram (Greek - a simple line) - at first meant a picture, drawn by a single line, and later - a sign composed of two or more connected letters, usually the initials. Today, so called a combination of letters, sometimes supplemented by other images that put stamping or other means for stationery and household items to refer to their owner.

Monogram can be the basis for the decoration of various products, from embroidery on napkins or clothes to be included in the drawing grid or forged gate estates. Below is an example.
Monogram Design for use in the design of the mansion.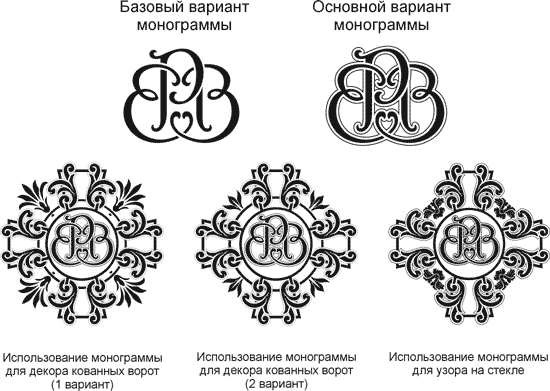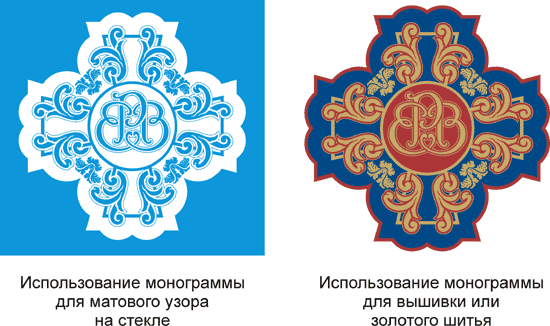 Print "gold" monogram the colored textured paper and invitations.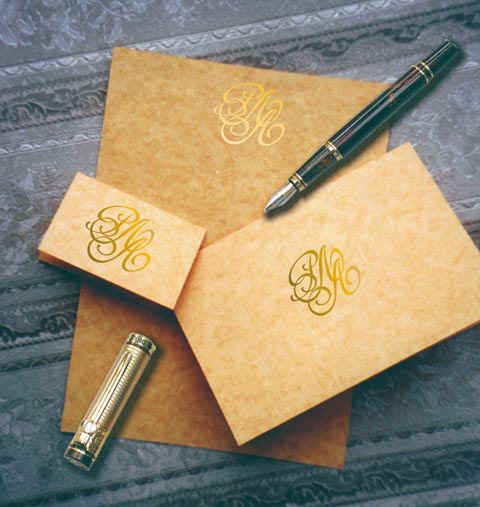 Example embossed monogram on white textured paper and colored textured invitation cardboard.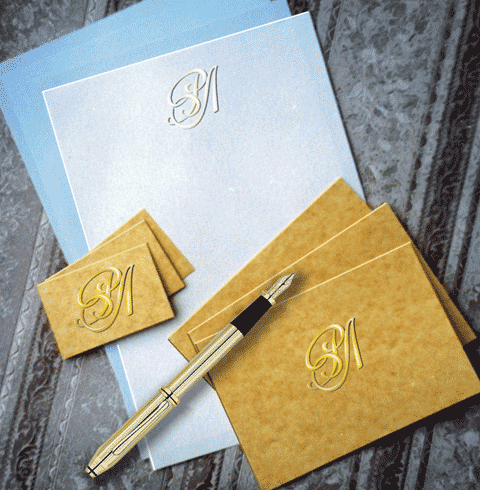 An example of an embroidered monogram on a eco-leather stand
by the original technology with a pad of soft felt, such coasters can be reused for serving holiday tables or cozy evenings for 2 people. Monogram or coat of arms can decorate and glasses similar to coasters. Coasters are stored in special caskets for 6-12 pieces of eco-leather with velvet inside and magnetic clasp.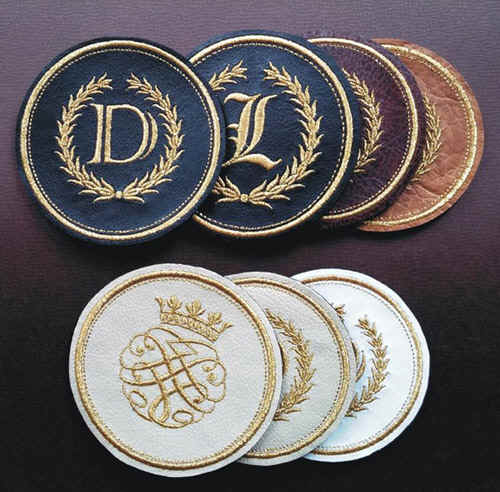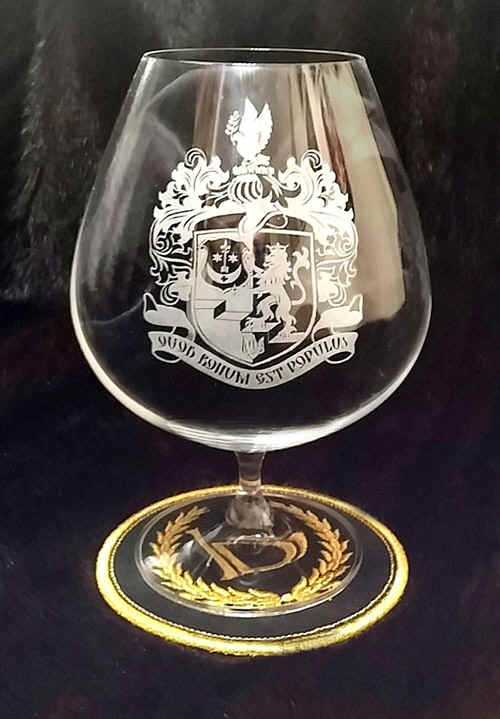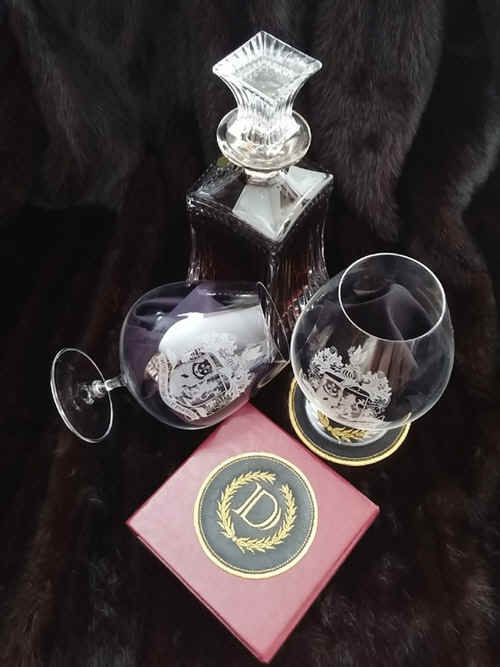 Making jewelry with monogram.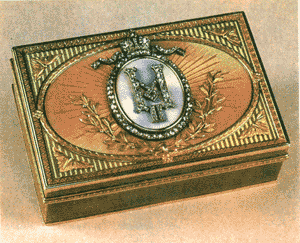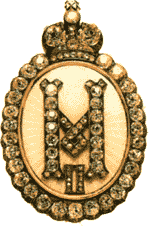 MONOGRAM print runs, simulating a free writing "by hand" or reminiscent of "wood carving or stone" and subsequent revisions, or directly carried out with a pen, brush or marker, and then subject to computer processing - tracing. Such a composition is rarely consists of just letters. It may be supplemented by a contour round, oval or other shape, with a crown of leaves of various plants, placed on the board. Thus, the monogram may be an element of personal, family, or corporate emblem.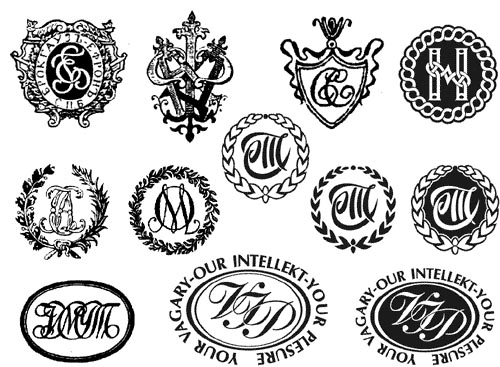 EXLIBRIS (bookplate) for the home or personal library, a collection of electronic media: CD, DVD, tape or video recordings, as well as vinyl records also be developed on the basis of expressive autograph. Bookplate can be made in the form of stamp or printed on a color or black-and-white printer for adhesive paper and then glued to a protected object.

TRADEMARK can also be made ??in the form of the monogram. In this case, due to the nature of the font and additional elements can be expressed in the scope of the trademark. And to develop a monogram can be used not only words but words and whole phrases (slogans).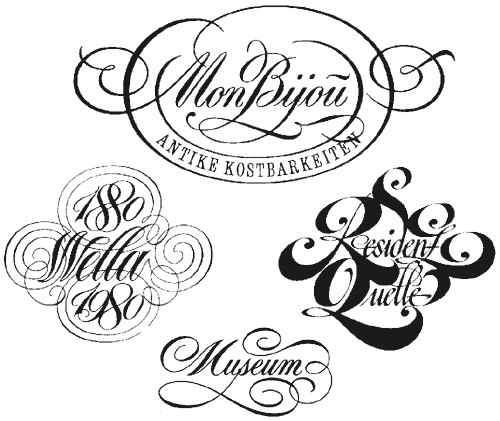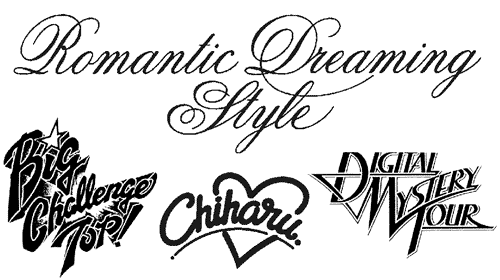 Typically, such verbal signs are used without figurative elements, or pictorial element is present in addition to the overall composition (on the lower examples - star and heart).
HOME SIGN often an initial or monogram, composed of, located on a stylized coat of arms, which is a kind of composition dominated by the facade of the house. Such houses have always been signs of an essential attribute, indicating the specific identity of the building owner.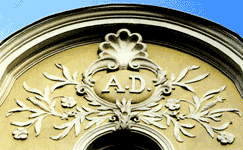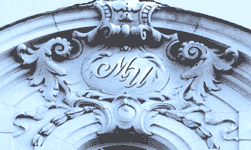 Natalia Kara and Maxim Karyy © 2011
The first letter, please write to the theme, "My! Design" to address: tme@uct.ua
ALL VIDEO
European heraldry (video on YOU TUBE)
An example of developing a personal coat of arms (video on YOU TUBE)
The story of the creation of the coat of arms Arsenal (Kiev) (video on YOU TUBE)
Development of a personal signature (video on YouTUBE)
Last updated 21.10.18
© DETTA-DESIGN 2004-2016